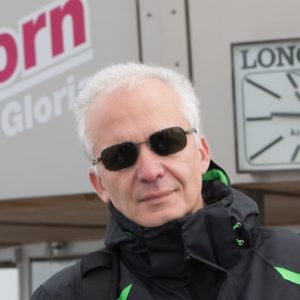 Vassilios Vescoukis currently holds a position of Associate Professor in GeoInformation Systems and Software Engineering at National Technical University of Athens, Greece. Active in Academia and in the Private and Public sectors as an IT strategy consultant, he has a long experience in conception, planning, management and implementation of innovative R&D and training projects. Visiting Professor at the Institute of Cartography and Geo-information of ETH Zurich, Switzerland, and the Department of Mathematics and Computer Science of the University of Groningen, the Netherlands. Author of more than 80 scientific research articles and textbooks.
Executive Vice President of the National Cadaster and Mapping Agency S.A., the Greek civil cartographic authority (2015-2017). Co-founder and member of the Board of the Greek chapter of Open Knowledge Foundation, member of the Hellenic Blockchain Hub. Vassilios has worked for large organizations in the public and private sectors in Greece including NTUA, CEDEFOP, Intrasoft etc., as independent expert consultant in Information Systems design and quality assurance, spatial data infrastructures for Local Authorities, the Greek Local Administration BPR and Ιnformation Systems re-engineering, Engineering Education strategy and more.
His professional interests and expertise include: architecture and strategic planning of information systems, intelligent geospatial systems and applications, decision support in multi-hazard crisis
management, modeling of cascading effects and loss assessment of natural hazards, geoinformation infrastructures, open data, interoperability, quality assurance, temporal and spatial analytics, migration and architecture of blockchain applications. His research interests include: distributed and heterogeneous geo-information systems, integrated simulation and combinatorial optimization in operational problems, inter-disciplinary approach of multi-hazards and cascading effects on systems and networks, optimization and multi-dimensional analytics in spatial and operational problems, software engineering of blockchain applications, architecture of spatial blockchain applications.