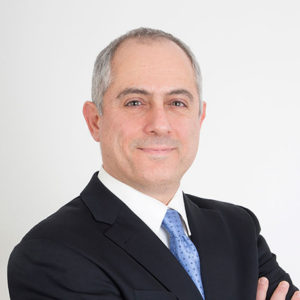 My name is Savvas Konstantinidis and I was born in 1970, in Nicosia, Cyprus. I studies Computer Engineering at the University of Manchester and followed on to receive my Masters
degree in Data Communication Networks and Distributed Systems from University College London.
Having worked for JPMorgan London for 2 years, I then decided, in 1995, to move to Athens where I started working in the Information Technology for Bank of Cyprus. Since 2013 and following the acquisition of cypriot banks by Piraeus Bank, I lead the APS Operations unit in Group IT Operations.
Throughout my earlier life as a youngster and later in my professional life, I always maintained an active interest in learning and adopting new technologies. At present I am in the process of learning about the blockchain technology and its applications, and also about Artificial Intelligence, Machine Learning and the Python programming language.