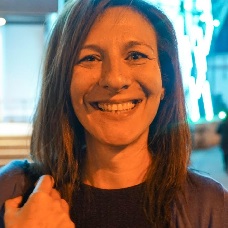 Ms Routzouni is currently working with the Hellenic Ministry of Administrative Reform, providing strategic consultancy in public policy design and implementation in the fields of digital government, open government and innovation in the public sector. She is also the project manager for horizontal e-government programs, the National Anchor Point for the European Language Resource Coordination ELRC (lr-coordination.eu) and the national Point of Contact to Open Government Partnership (OGP). Ms Routzouni has been a senior member of the project management team responsible for the design of the Greek Strategy on E-Governance 2014-2020 and the entailed action plan and the Project Manager for the Transparency Programme, the major government transparency initiative in Greece (diavgeia.gov.gr/en). 
In parallel she is working with the EC as an independent expert in the ICT Research and Innovation domain. She is involved in evaluating proposals and reviewing running projects in connection with Horizon 2020 and Connecting Europe Facility (CEF). Ms Routzouni has also worked for ten years in the private sector, IT and Banking, with experience in business development, project management, team coordination, presales, account management and quality control.

She holds an MSc in Information Systems Engineering and a Master's in Business Administration (MBA) and is a Lecturer at the Hellenic National Center of Public Administration in the fields e-Government, Project Management, Open Government/Transparency and Business Process Reengineering. Ms Routzouni is currently a Ph.D candidate and researcher at the University of the Aegean in the domain of open government with focus on the co-creation of public policies.