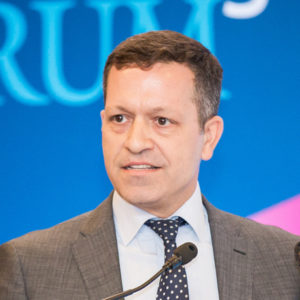 Konstantinos has more than 18 years of banking and consulting experience, starting his career in a Xiosbank branch. He has been working for i-bank business development in National Bank of Greece since 2009 on a series of high-impact innovation projects, such as i- bank concept stores, i-bank Innovation & Technology competition and "deixtous", a campaign to bridge the digital gap for elderly people.
He is now leading the fintech acceleration program of NBG, named "Be Finnovative", in collaboration with Crowdpolicy. Before joining NBG, Konstantinos worked as a management consultant in A.T. Kearney successfully completing strategic projects in the Greek FI market and then as Head of Market Segments in Geniki Bank – Societe Generale Group.
He holds a Bachelor's degree in Business Administration from Athens University of Economics and Business and an MBA from SDA Bocconi.