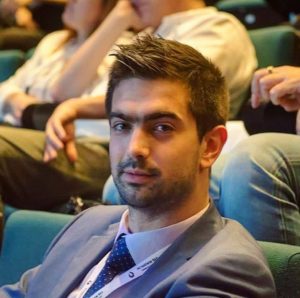 Georgios Siokas is a graduate of the School of Chemical Engineering of the National Technical University of Athens (NTUA) and he is a PhD candidate in the Laboratory of Industrial and Energy Economics (LIEE/ NTUA). The subject of his thesis is in the broader Thematic Area of "Economics of Innovation and Technology" and his title is "Innovation Systems and Information and Communication Technologies in the Design of Smart Cities", while in 2016 he gained a specialization in statistical processing of primary and secondary data through his participation in the 49th Essex Summer School in Social Science Data Analysis and in Causal Models and Structural Equations with MPLUS at the University of Essex, United Kingdom.
His scientific interests concern issues related to Smart Cities, Innovation, Innovation Systems, Analysis of Research & Innovation Networks, Economic Analysis of Innovation and Technology, Information and Communication Technologies, Entrepreneurship and Entrepreneurship of
Knowledge-intensive. His scientific activity is supported by numerous publications at international and national conferences with judges and participations as an invited speaker at relevant international and national conferences and has many years of teaching experience in statistical
anallytics and finance for engineers. In addition, he is a member of the organizing and scientific committee of the Ermoupolis Seminar for the Information Society since 2017 and he was a member of the Organizing and Scientific Committee and responsible for the Voluntary and
Technical Support Group of the 15th International Globelics Conference which took place in Athens, Greece in October, 2017.
Since 2015, he has been a member of the research and support team of the Innovation and Entrepreneurship Unit of NTUA and at 2016 he was added to EPI.noo, a Research and Entrepreneurship Interconnection Structure. Finally, since 2017 he is President and General Coordinator of the Association of Young Chemical Engineers of the NTUA.