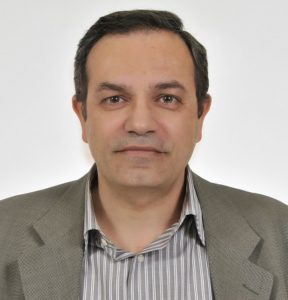 Damianos Tsigkanos has been working for over 32 years at the National Bank of Greece, actively participating as a business analyst in the development of a large number of software
applications. From the beginning of 2002 he was a founding member of the Athens Wireless Metropolitan Network (awmn), participated in the working group of e-business forum on broadband
communication issues and was a speaker at events of the Information Society and National Committee for Telecommunications and Post Service of Greece (EETT), presenting applications developed by wireless communities. He is a keen follower on innovation, open source software, fintech, regtech, payment systems, business processes & workflows, renewable energy sources & blockchain, participating as a mentor in hackathons and the "Be Finnovative" accelerator programme of National Bank. He holds a degree in Business Administration from the University of Piraeus and holds various international certifications.