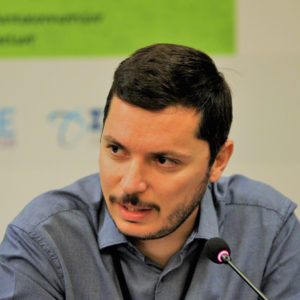 Data – driven administrator and project manager, fascinated by analytics and big data projects. He has recent experience in projects related to data warehouse, big data with Apache Hadoop and Apache Spark, modelling techniques and semantic interoperability.
He holds a Master's Degree in Information Systems specializing in big data management and data semantics. He has also completed his Bachelor's and Master's Degrees in Economics in the field of statistics and econometrics.
He has been leading for the last five years the local government financial data department of the Ministry of Interior highlighting and exploiting business intelligence (BI) strategies and technologies on financial data. He's also worked as a project manager in Ministry of Interior
development programs and as a market researcher in Kapa Research.