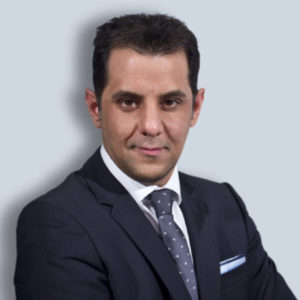 Business Development Director & Fintech Product Management / Mellon Group
George Kappas is a highly experienced Commercial and Product Development Executive with outstanding Consulting and Solution design skills, and great ability to lead cross-functional teams in diverse industry segments. He holds strong technical and business qualifications and studied International and European Economics and Finance in Athens University of Economics and Business. Since 2016, he works in Mellon Technologies Group, a leading IT and Software solutions provider with offices in 12 countries in CSE Europe, as Business Development Director and Product Manager of Fintech and Digital solutions of global software and technology vendors such as Thales, Gemalto, Fiserv and Strands.
He has more than 17 years of experience in digital transformation and e-services penetration affecting citizens, consumers, businesses of any size and governments and specializes in Payments, Mobile Financial Services and Fintech, Remote Banking and eIDAS OnBoarding, Digital Money Management, Customer Communications and Omnichannel Journeys, Payment Fraud-Risk Management and KYC/AML, Cyber Security and PSD2 Compliance.