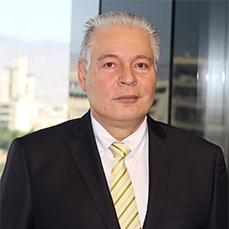 Panicos is the Partner in charge of Enterprise Risk Services (ERS) at Deloitte. He is a business professional with over 25 years of business experience in internal audit, risk management, reengineering of business processes, information systems implementation, development of strategies, evaluation and selection of systems, organisation and operational planning and long-term business planning for clients in all major industry sectors.
Panicos graduated from the London School of Economics and Political Science in 1981 with a BSc in Mathematical Economics and Econometrics and joined one of the "big five" Accounting Firms in London where he trained and qualified as a Chartered Accountant in 1984. Panicos is also now one of the very few people in Cyprus that Certified in the Governance of Enterprise IT (CGEIT) and Certified in Risk and Information Systems Control (CRISC).
Panicos was Partner in Charge of the project HOMER – Harmonising Open Data in the Mediterranean through better access and Reuse of Public Sector Information, undertaken on behalf of the Sewerage Board of Limassol-Amathus, the implementation of a feasibility study with the aim to design and select the most appropriate model for adopting the Directive 2003/98/EC with regard to the reuse of PSI and the preparation of tender documents for the implementation of the model and adoption of the Directive and the project to assist public sector bodies in implementing the revised Directive 2013/37/EU and promote Public Sector Information Reuse to the Public and Private Sector in Cyprus.