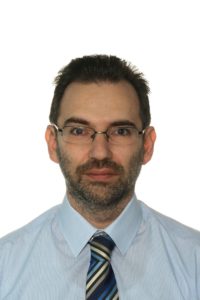 Andreas Razos
Accomplished IT Project Manager & Business Analyst
Professional Experience
IT Project Management, MetLife , Greece                                                                                     2009–Present  
Set up IT Project Management Office for Metlife Greece: Procedures, Documentation, Risks, Metrics, Reports.
Go paperless: Introducing effective tools like Jira & Clarity to adhere the full project lifecycle.
Digitalization requirements & presentation of business plan for ESE.
Major Projects:
"The Wall": 360 degree view of a customer's policies, cutting across business units and legacy systems, based on non SQL database (Mongo)
com: CRM system for profiling potential customers, assigning tasks and generating leads.
e-Services: Customer facing platform for Group and Individual policies providing full policy info, contact request and electronic pay of policy premium.
PCI: Global data security standard that any business of any size must adhere to in order to accept payment cards, and to store, process, and/or transmit cardholder data.
Business Analyst & PM, MetLife , Greece                                                                                      2007–2009
Reporting & Analytics solution for Group & Individual policies based on large data sets.
Coordinated a group of 6 developers in designing and implementing various IT solutions.
Support the transfer of IT solutions to MetLife sister companies in Bulgaria and Cyprus.
Market Analyst, Japan Tobacco International (JTI), Greece                                              2005–2007
In charge of market research for JTI, a leading tobacco industry in Greece and 2nd worldwide
Consolidated distribution & sales data for regular and ad hoc reporting
Analyzed sales & market share data and created forecasts for all JTI's cigarette brands
---
Education
MSc in Financial Mathematics, University of  Warwick, UK                                               2002–2003       
Dissertation: "Calculating Value at Risk (VaR) using Monte Carlo Simulation"
Extensive coursework on modeling and analysis of financial data
BSc in Mathematics, University of Patras, Greece                                                                   1995–2000       
Concentration on Operations Research & Statistics
High school diploma, 15th General Lyceum of Athens, Greece                                         1992–1995       
---
Skills
Information Technology: Years of experience in information systems design for the insurance industry, focusing on process analysis, requirement specification, application screen design & testing, and user training
Business Analytics: Accomplished user of SQL for custom querying & reporting and OLAP tools (IBM COGNOS) for analysis, in the context of large production databases
Communication: Excellent presentation and interpersonal skills, effective reporting skills
Computing: Expertise in Microsoft Office suite, Clarity, Jira, using Excel in connection to databases, working knowledge of SPSS, Matlab, and Visual Basic
English: Verbal & written proficiency, Cambridge Proficiency Certificate (CPE), Greek: Native speaker