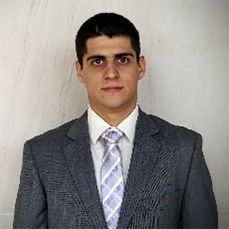 Πασχάλης Λιόλιος
Head of Delivery at Warply
Paschalis studied at the Department of Informatics at the Technical Educational Institute of Athens.
Currently he has the title of "Head of Delivery" at Warply and manages a development and new
projects on Mobile department. Paschalis begin as a Mobile Software at Warply developing
applications for Android operating system. In his area of specialization are also software design,
non-relational databases & big Data and Fintech – digital payments.